Image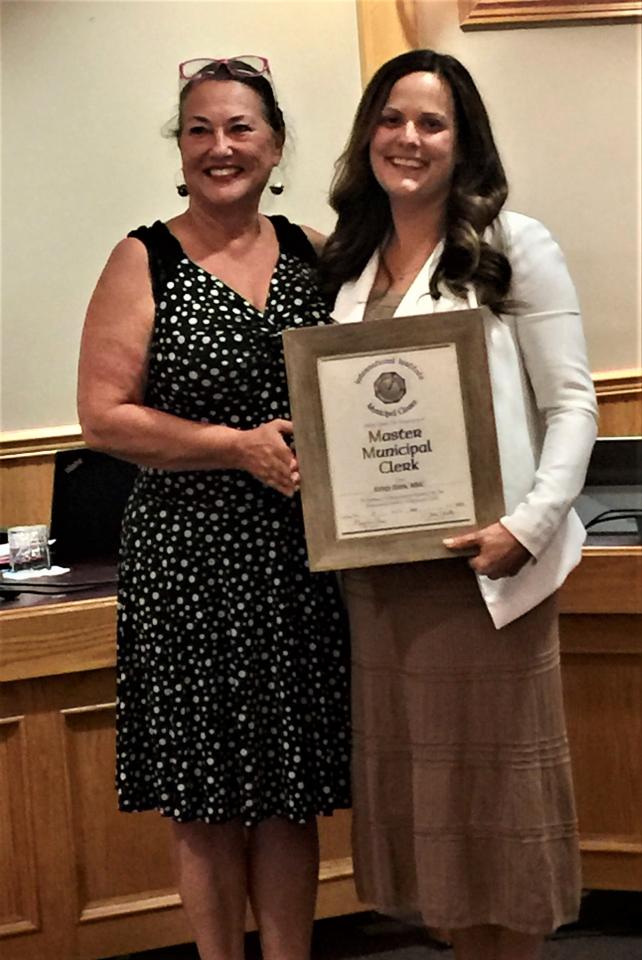 Staff Recognition
The District's Executive Assistant, Kelsey Bates, was recognized by Council for the achievement of her Master Municipal Clerk (MMC) designation.  The MMC program is an advanced continuing education program that prepares participants to perform complex municipal duties and has an extensive and rigorous educational component and a professional contribution component. Kelsey is one of eight professionals to hold the MMC designation in British Columbia, and one of only fourteen in all of Canada.
Westkal Road Improvement Petition
Council received a petition from residents requesting that the District make improvements to WestKal Road, considering drainage, parking and overall safety. A further report from Administration is expected in late September to early October.
Request to Remove a Property from the Agricultural Land Reserve (ALR)
A resident provided a presentation to Council, requesting that their property be removed from the ALR. A further report from Administration is expected in early October.
Cancellation of September 18, 2023 Committee of the Whole Meeting
The Union of BC Municipalities Convention is being held in Vancouver from September 15-22, 2023. This annual Convention brings together local government and First Nations members to identify key policy issues and engage with other orders of government. To support Council's participation and representation at the event, the September 18th Committee of the Whole meeting was cancelled.  
Active Transportation Network Planning Grant
Council authorized the submission of an application to the Province of British Columbia for an Active Transportation Network Planning Grant of up to $50,000, and also allocated $50,000 from the Community Works Fund in the 2024 Budget to fund the matching portion of the grant, should it be successful. Active transportation planning generally includes pedestrian, cycling, and other non-motorized transportation, and an updated plan would allow the District to review its goals in terms of pedestrian and cycling infrastructure to ensure that they are tied into future projects.