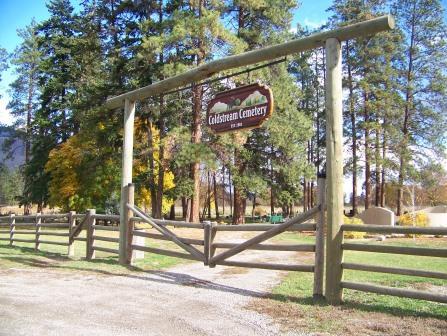 The Coldstream Municipal Cemetery is located at the south end of Howe Drive (watch for directional signage on Kalamalka Road), a tranquil place of final rest surrounded by pasture and trees.
The Cemetery includes adult and child/infant burial lots, cremation lots, and a memorial wall.
The Cemetery gate is open from dawn to dusk throughout the week.
The Cemetery was established in 1901 on an acre of land donated by Coldstream Ranch.  The District is expanding the Cemetery into additional property recently acquired from the Ranch.
Contact Information:
Infrastructure/Public Works Department
Cemetery Address: 
7600 Howe Dr. 
Coldstream, BC